The Modern Alchemist 

Beyond the Labs
A

 

 L

ifestyle and Clinical Approach to Protocols for Wellness & Practice Growth
Attention Pharmacists:
September Special Pricing Ends 9/15- Taking only 10 New Pharmacists- Act Now If...
If you are interested in expanding or growing your career in Functional Medicine...Please take to heart 4 truth's which made a big impact in how I designed this program that will take you to 0 to 60 Fast
#1 Regardless of any trainings and certifications you have taken, you need a  strong focus on IMPLEMENTATION & a Beyond Functional Approach to Medicine for optimal success.
#2 You need to  FOCUS on your practice growth and expansion, and COMMIT the INVESTMENT of YOU
#3 Chasing the next shiny object or recreating the wheel will slow your growth tremendously.
#4 Support of like minded folks in line with your vision  is the gamechanger
"I am honestly wowed by how far away from our profession is everything that you said, and it makes so much sense , it's something that we can do at any point. I can do it across the counter or in consult."
- Current Beyond The Labs Pharmacist Student growing their practice in Functional Medicine 
I invite you to read on to discover how The Modern Alchemist Way is the best training for you to implement and grow your Functional Medicine practice.
1
---
Welcome to Beyond The Labs Clinical & Lifestyle Training
For those of you who don't know me, I am Robert Kress, Functional & Integrative Pharmacist, also referred to as The Godfather of Functional Pharmacy.
For over 20 years I have been working with patients as well as educating and coaching practitioners on implementing and growing functional and lifestyle medicine within their practice.
Along with my partner, Kay Corpus MD, we work together in a successful and purpose filled Beyond Functional Medicine practice guiding our patients to feel and be their best.
…I teach what I do, my coaching and teaching comes from evidence based medicine and clinical and lifestyle practice.
Why would you entrust me to help make you the expert in functionally clinical and Lifestyle Protocols for wellness?
I walk the walk and talk the talk...I continually reach to better myself in all areas of health and wellness, of mind, body, and soul.
I have been practicing functional and lifestyle medicine for 20 years.
My training has spanned from acupuncture, clinical nutrition, pharmacy compounding, primal health coaching, muscle testing / kinesiology, reiki, yoga teacher training, mind-body medicine, certified movnat instructor.
I am currently reading and creating protocols for on average over 30 labs per week.
I actively consult with patients helping them customize their health solutions and meet their goals.
I focus on didactics AND  implementation AND support AND community- other trainings leave this out- they give you book smart content, maybe some studies and case studies-
I show you how to implement and what to do with your knowledge.
Kay Corpus MD and I are constantly improving, growing, and teaching together in all aspects of functional, lifestyle medicine, and bodymind medicine.
Claim Your Spot with One Pay $1999 (Best Value)
2
---

The Training...The Possibilities- Our Future is Now
As the practice has evolved, we noticed we each have subtle nuances to treatments which complement each other, most importantly for the good of patient care.
We operate a coaching program where we provide our patients complete care and transformation. Taking into account their health goals, where they are when they begin, what challenges they have encountered, and through functional lab and lifestyle assessments create a path to take them where they want and need to go.
And...this is what I am about to teach you.
Through online trainings and group virtual meetings, and Live Q and A's (everything recorded as well) to train pharmacists like you in our method of the art and science of assessing labs and lifestyle (diet, movement, stress management, environment) and creating protocols based on the individual's needs. 
As you can imagine, providing such clinical and lifestyle protocols are the core to any practice, has been a key to our success which you can use to either guide your own practice, or complement what you or someone else is already doing (i.e. collaborative)
Here's how it works.
When you sign up you will get sign on credentials to:
Beyond The Labs 101...A Clinical & Lifestyle Approach to Protocols for Wellness.
- Members Training Area
- The Functional Pharmacy Network Community
- The Beyond The Labs Video Vault of recorded live module trainings and Q and A
You gain lifetime access to the Foundational trainings and within the members area you will find the introductory trainings to set the ground work, recognize the core tenets, and prepare you for what lies ahead. These initial trainings will provide way more value than the price tag, I promise you that.
We then move into serum labs, cortisol, hormone, GI, lifestyle medicine and more (see curriculum below)
Then we will meet via Zoom starting Wednesday, every other Week, a morning and evening time, to make sure you don't miss, and if you do, no worries, they are all recorded. 
I also offer on alternative weeks, open office hours Q and A- as well a regular "gatherings" through our Community Network Page 
All classes will be recorded and housed in the members area which you will have access to.
In between we will be having trainings, active discussions, cases studies, Grand Rounds, with unlimited email access to me during the training. 
We will cover real person serum labs, urine metabolite, saliva, as well as GI tests, and more.
You will gain access to the templates I use, supplement, diet, movement, and all other protocols.
We will be covering patient topics of CardioMetabolic, Hormonal balancing with and without bio-identical hormone application, immune/autoimmune, stress, adrenal fatigue, weight loss, GI, nervous system and more.
There will be an exam at the end which will ensure your mastery of this topic.
For complete lifetime access of the Foundational Training Site, its only $1999  and you can choose a one pay or three pay ($750 ea) options as well-  if you have been following me than you know I often offer new trainings at a low price and then quickly raise them after the initial release....and at this price, there is no greater training that can make such impact, especially from practitioners or practice what they teach! With outstanding results.
And...
We are going certified-
After completion of this initial course- and success of post study test , you will become a certified Functional Pharmacist
And what's even more exciting- is the practicum certification- after Level One certification, if you choose, after assessment , review , protocols and consults with 25 patients  (your own or provided by me)- you will then qualify as a Certified Functional and Lifestyle Clinician.
There is some self interest, in addition to spreading the best medicine through this training-  as we are growing our clinics, I will be mentoring and hiring other pharmacists to do this job with and for me, thus the training has to happen first to learn our method and ways of being.
Claim Your Spot with One Pay $1999 (Best Value)
3
---

Here's What It Can Do For You
Can you re-imagine pharmacy? As functional medicine is on a meteoric rise, many practitioners are looking for the secret formula of a successful practice, doctors, pharmacists...everyone.
When you grasp this training, you will be able to expand your current practice, create your own, or write your own ticket on other functional medicine practices who dearly need these services.
As most functional trainings fail through IMPLEMENTATION...it doesn't have to be that difficult, although it does need a proven method.
Most pharmacists are doing this as a side-hustle, and I want you to understand that the possibilities are endless and the need is real.
While the pharmacy industry is struggling and cursing out PBM's and DIR fee's, the monotony of count, stick, pour, and the overwhelm or less than stellar working conditions leading pharmacists on a mass exodus...the New Paradigm for pharmacy is here!
Who better to assess markers, manage medications, balance nutritional supplements, and provide lifestyle advice than pharmacists?
The time is now, click the link below to claim your spot.
Claim Your Spot one pay $1999 (Best Value)
Here's What You Need to Do Next...
Curriculum
As mentioned, the curriculum  follows each online 2 week module... in between we have scheduled Live Q and A which is for all Cohorts and Alumni of Beyond The Labs...and Random Online Gatherings through the Community Board (also, if you miss a live class, it's recorded, so no worries)
And...as the past cohorts have shown, the course builds upon itself, and becomes even greater- and the price has continued to rise...so even if life is too hectic for you now, you can lock yourself in and go at your own pace.
Introduction
Core Beyond Functional Medicine Trainings 
Serum Labs 
Nervous System
Cortisol, Adrenals, Inflammation
Sex Hormones
GI 
Inflammation 
Lifestyle
Case Studies
*New Trainings Regularly Added
The initial investment of this program, provides you lifetime access to the primary trainings, and 6 Months of Live Q and A, and Members area Calls.
After 6 Months if the practitioner wants to remain a member of the members community, live calls and Video Vault, they can then sign on at a $79/Month or $588 / Year Members Pricing,
Claim Your Limited Spot at this Price
Can You Re-imagine the New Paradigm n Pharmacy with Me?
It is an amazing time to be a pharmacist who wants to carve their own path, and make their own impact. If you are ready to grow your foot print in the functional medicine industry, contact me today


---
Hear what other practitioners are saying...
"

I encountered Rob in a CE that he presented, and the information was so transformational that I made the effort to seek him out on social media to see if he had a mentorship program. I immediately signed up without hesitation. Under his mentorship the journey of the next ten years was condensed into 3 months! He provided so much clarity as to where I was going and what my niche and next steps should be. I am forever grateful for his commitment to me, his mentee and his guidance on this journey.

"


-Johann Beukes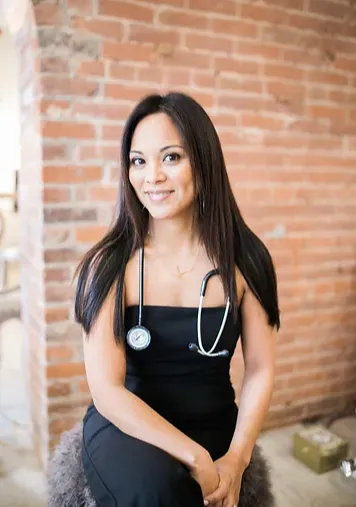 "Rob has been invaluable to my practice. The nuances that he addresses, from medication management to supplement dosages, in relation to lab values and lifestyle has made a tremendous impact to the outcomes of my patients. I believe every medical practice could use the assistance of a functional pharmacist, especially one that is trained through Rob's program.

-Kay Corpus MD